063B Wine Bottle Top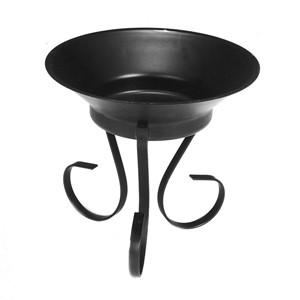 An ingenious device with sprung legs that can be pulled apart or squeezed together to allow them to clip onto the neck of any bottle. It may also be used free-standing. The cup is designed to take a standard 3" (7.5 cm) diameter cylinder of floral foam. Manufactured in the United Kingdom and finished in black, a smaller version is also available.
You may also be interested in the following items....